Peter T. Christenson
b. 1979, Detroit, MI
peter@leftofcentre.org
Peter Christenson is a multidisciplinary artist, filmmaker, and educator originally from Metro Detroit. He is co-founder of Left of Centre, a guerrilla-marketing firm and artist collective, and he is the catalyst behind the interventionist magazine and collaborative outfit Null Set. He holds a BA and MSW from the University of Michigan and an MFA in Intermedia from Arizona State University. His current practice is rooted in new media and video, collective campaigning and protest, performance, psychosocial and interventionist art, and site-specific installation; his research continues to be significantly informed by his past experiences working as a social worker and licensed psychotherapist.
Christenson has lectured, exhibited, and screened his work across the United States and internationally, recently at venues including the Armory Center for the Arts, Sydney Non Objective Contemporary Art Projects, Duncan of Jordanstone College of Art & Design, Museo Valenciano de la Ilustración y la Modernidad, the Czong Institute for Contemporary Art, Autonomni Kulturni Centar Medika, The Royal College of Music Stockholm, The Academy of Fine Arts Zagreb, and at festivals including Edmonton International, Unnoticed Art, Festival Internacional de Videoarte Camagüey, Detroit-Windsor International, and the Oscar-qualifying shorts program at Cinequest Film Festival. His work can be found in numerous collections including the abcD in the Visual Research Centre at Dundee Contemporary Arts and the Franklin Furnace Archive at the Pratt Institute.
Christenson is the recipient of a number of awards including a Fulbright Scholar Award in Art & Design (2015), and the Governor's Arts & Heritage Young Arts Leader Award for the state of Washington (2017); he currently works as an Assistant Professor of Fine Arts at Washington State University.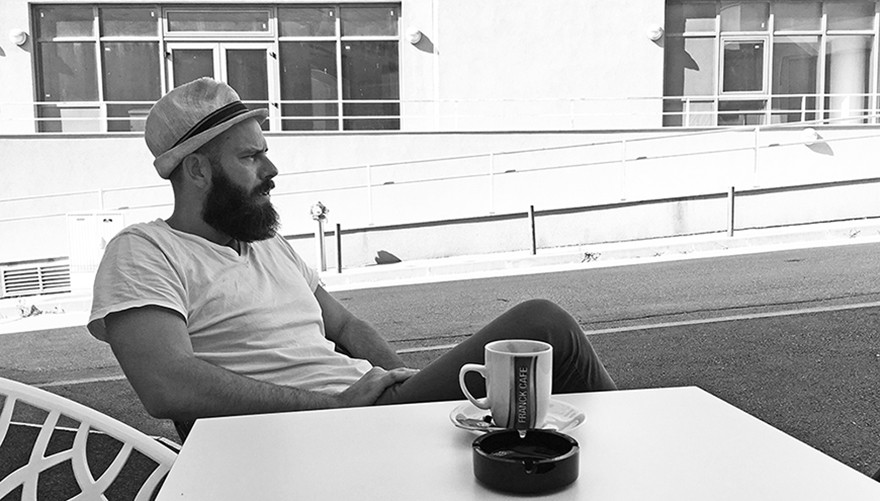 Photo: Dino Pinterpe | Croatia, 2016
© Peter Christenson, 2018. All rights reserved. The material on this site may not be reproduced, distributed, transmitted, cached or otherwise used, except with the prior written permission of Peter Christenson.